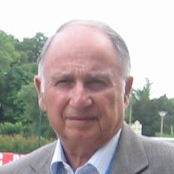 Maurice Revello
(The President of tournament)
SBS Cup International Youth Soccer has established friendly relations with Toulon International Tournament since 2008, and on that account, Maurice Revello Award is given from Toulon International Tournament to the most-valuable player at SBS Cup, and also SBS Cup Award is given at Toulon International Tournament.
Toulon International Tournament, which is officially approved by FIFA, has been held every year in Toulon, France since 1967.
It is on a high level and an authoritative tournament, therefore many countries have aspirations to participate in this tournament.
It is also known as a trade fair for European club teams for recruiting since fair young athletes from countries all over the world take the field, and many star players have participated in the past.